I just adore mirrors….any size
and in any shape!
In fact it is no secret that I
probably have
more mirrors in my house
than artwork!
--------------
Remember when Mr. Handyman
made me this trumeau
mirror for above the
mirrored chest?
It turned out beautiful but the color was
just never quite right.
The color blended in with the walls
and always seemed
a little off and it always bothered me.
So, after being inspired by all those beautiful
inspiration photos of wonderful
trumeau mirrors I
decided to give mine a
mini face lift……
with paint of course!
Here is the after:
It was hard to capture the
true colors
and detail since
it is so cold and gloomy here today.
\
I hope you will consider following
me on Google Friends
 Connect or with the new Linky Follower.
--------------
I'm joining the party at:
for Wow Us Wednesdays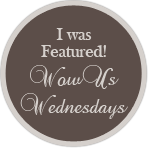 &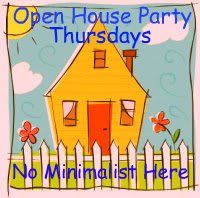 &