-------
The other day while out and about the Mr.
and I stopped by an antique shop that recently sold.
We had a little bit of time and
thought it would be nice to browse around and
see what kind of goods
they had and also meet the new owners.
Imagine my surprise when I came around the corner and saw this!
-------
-------
At first when I saw the price I thought my eyes
were playing tricks on me.
I mean after all once
you turn 40 your hair really starts to grey
and new wrinkles form
on a daily basis so I thought,"Great now my eyes
are getting worse and I
need to new glasses…add that to the ever growing list."
So I  walked away……but later
I just had to go back and look again…closer!
Sure enough the price tag stated $28!!!!
So, I called the Mr. over for him to check it out too.
-------
-------
It is so tall and I love the detail at the top.
It took two people to move
the column because it is not hollow…..it is solid wood!!!!!
I can only imagine the
porch it once graced for many years…..
-------
-------
I have wanted once of these
for many years
so I am tickled to death with my new find…..
and it was such a bargain too!!!!
I have been trying
to decide if I should keep the canes
in front of the column or move them!?!?
What do you think?
-------
Hope you will consider following me
on Google Friends Connect
or with the
new Linky follower option.
-------
Joining the party at: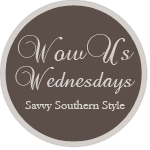 &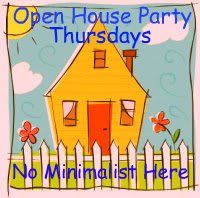 -------