I found this ladder at a little antique
shop right before Christmas.
I didn't know where I would use it when
I first spotted it but bought it anyway because I
loved the chippy paint so much.
Then one day it hit me that it was the perfect size
to hold towels next to the bathtub.
Hope your week is off to a great start?!?!?!
Joining the party at: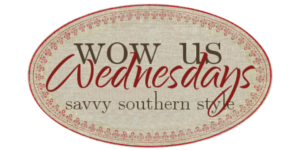 Hope to see you there!
e