O
riginally I bought this bench for another room in the house.
It didn't work out quite as I hoped so I decided to use it in the master bedroom instead.
Those beautiful legs are what drew me to the piece……and made me loose my mind and cause me to spend waaay too much money for it!!! LOL
When I purchased the bench it looked like this: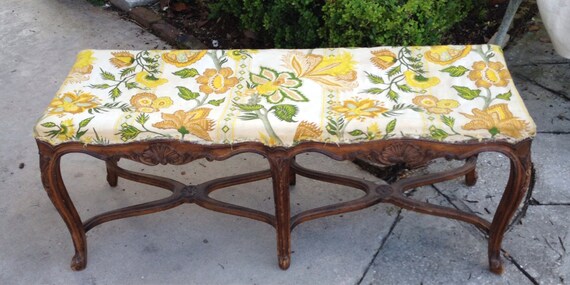 The finish looks much nicer in the picture than it actually was.
I didn't realize just how rough of shape it was in until I started removing the floral fabric.
I opted to touch the finish up with a little stain and applied a dark paste wax and not strip the piece.
T
he fabric I used to recover the bench is a buffalo check in linen by P Kaufmann.
The fabric is a really nice weight and can be found
here
.
I am hoping to reveal the new look in the master bedroom SOON!!!!
Joining the party at:
Hope to see you there!
-------