When we completed phase two of the renovations on our house a few years ago the laundry room kind of got lost in the shuffle. It is a nice room but after the ceiling fell in due to a leak in the adjoining bathroom a month after the renovation was completed I kind of lost steam.
I have been looking for ideas to refresh the space a little.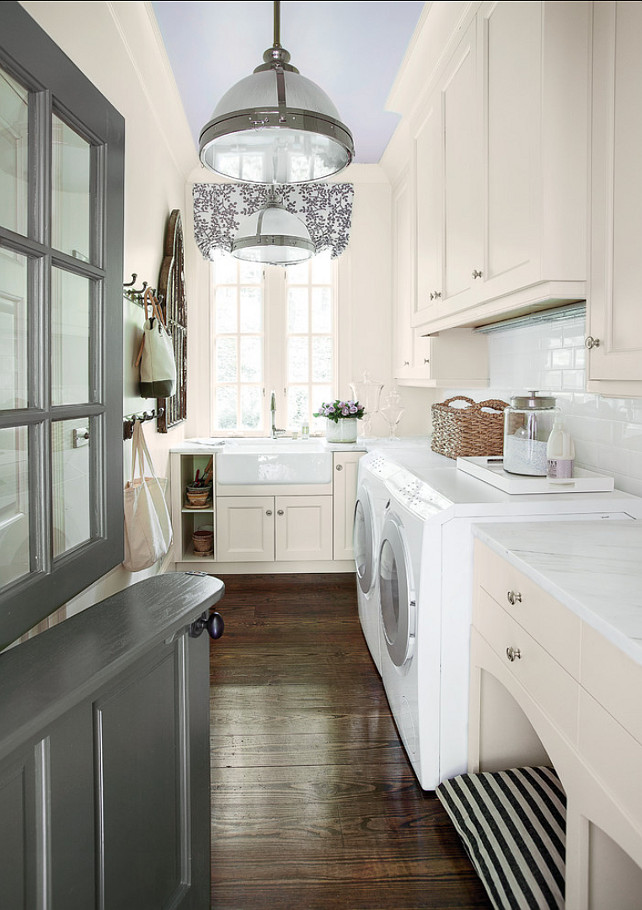 While looking at beautiful laundry rooms on
Pinterest
I came across a pin that showed how to get odors out of laundry. I can't remember the exact directions but basically it said to add vinegar and baking soda to the wash with nothing else and then do a rinse cycle. Then wash your clothes as you normally do.
So the other day while throwing the towels in the wash I decided to add a little baking soda. I didn't have any vinegar on hand or I would have added that too. I sprinkled a generous amount of baking soda, added some laundry detergent and called it good. I was SHOCKED when I took the towels out of the dryer and they smelled absolutely wonderful!!!!!
Let me say, our towels did not stink, they simply didn't smell as fresh as I would like. We think the issue is due to our water.
Joining the party at: